Little Star Pendant
Gold
$180.00
Create your own necklace with this protection charm. Perfect meaningful gift for kids or loved ones. Our stars are created for guidance and light. 
14K Gold.
Pendant length: 1/4"
Cord length: 16"
Comes on a water-friendly black leather cord and can be added to any other of our chains.
Reiki infused by Mara.
Product Details
Add to cart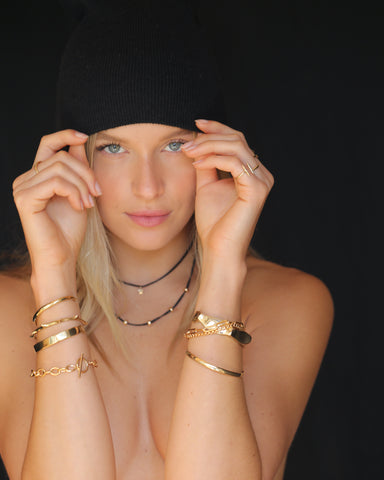 1
2
3
4
5
6