Raw Flat Cuff
14K Gold Plated
$285.00
Perfect hand sculpted bracelet for stacking with our other cuffs and chain bracelets. 
14K Gold Plated Brass.
Refer to size bellow

XS/S approximately 5.5"- 6.5" wrist size
M/L approximately  7"- 8" wrist size
This piece is also available in 10K Gold, 14K Gold, 18K Gold, 22K Gold and 24K Gold by request. Email us for info.
Hand sculpted and Reiki infused by Mara.
Product Details
Add to cart
1
2
3
4
5
6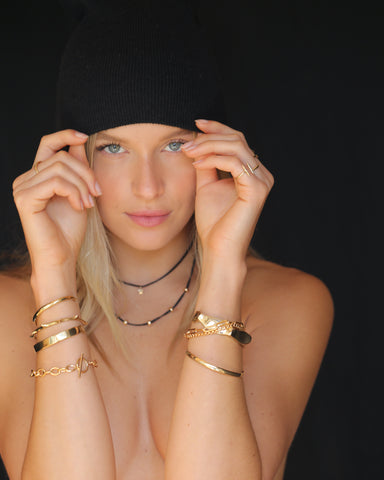 1
2
3
4
5
6
1
2
3
4
5
6